Cybernaut International Holdings Company Limited
Cybernaut International Holdings Company Limited (賽伯樂國際控股有限公司), formerly known as Sinoref Holdings Limited (華耐控股有限公司), was renamed as Cybernaut International Holdings Company Limited on 31 May 2017 and is a company under Cybernaut Investment Group.
Cybernaut International Holdings Company Limited is a window by which Cybernaut will go global. By virtue of its rich international resources, Cybernaut will introduce the global technological innovation; will consolidate the global technology to undergo industrial research and development in Hong Kong by combining universities and the Technology Park; will utilize Cybernaut's hundred city incubator (百城眾創) and massive management funds to engage in the mega market in China; and will implement localization of scale in all the regions in China.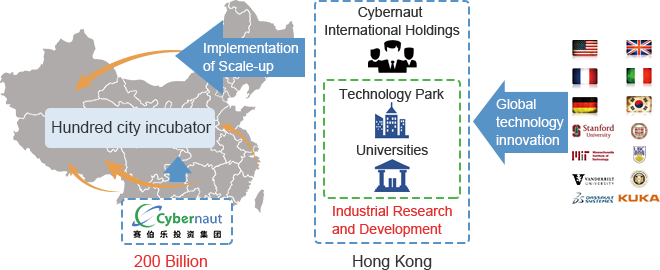 By overseas technology transfer, it is to engage in China's massive capital market, and the innovative business mode of scale is formed, giving rise to the formation of the new "Silicon Valley" in China. In such regard, domestic industries will be upgraded and transformed; and duplicable new industries are to be exported to the Belt and Road and then to the entire world. In addition, the unbalance of the utilization of the international production capacity is to be improved.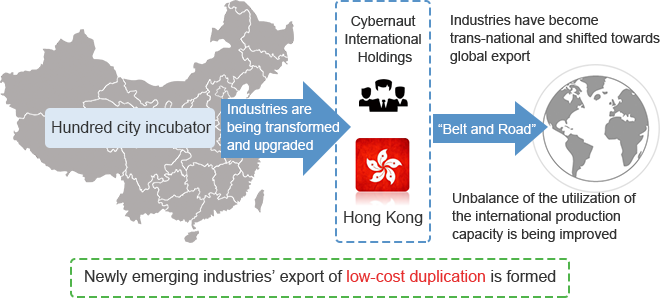 Meanwhile, by making reference to the successful mode of Silicon Valley Bank, Cybernaut is developing innovation and technology finance and is digging the massive market of China in depth. In some years, Cybernaut will become a great internationalized company.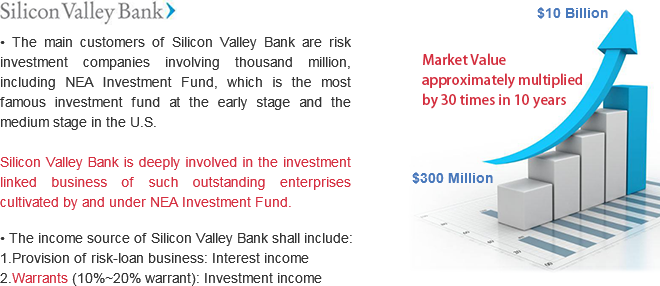 Mr. Zhu Min(朱敏先生) became the major shareholder of the Company in February this year and is appointed as the Chairman and Executive Director of the Company. Mr. Zhu Min (朱敏先生) is the first Chinese student studying abroad who has set up his business in Silicon Valley. He is the joint founder of Future Labs and WebEx, and is the founder and Chairman of the Board of Cybernaut Investment which is famous for the PRC innovation investment fund of private equity fund, respectively. Being one of the leaders of the PRC private equity fund, Cybernaught Investment currently and globally has 150 partners who have outstanding achievement in various aspects, whereas such partners are responsible for managing funds of the scale being over 100 billion, aiming at the provision of such integrated service to emerging industries by means of technology, capital and the internationalization whereas such emerging industries have great potential for strong consolidation and platform value.
With help of the management team's professional knowhow in respect of the scientific research, and Cybernaut's rich domestic resources, Cybernaut will further strengthen the Company's business in the future and will truly and honestly realize the maximum returns for its shareholders.